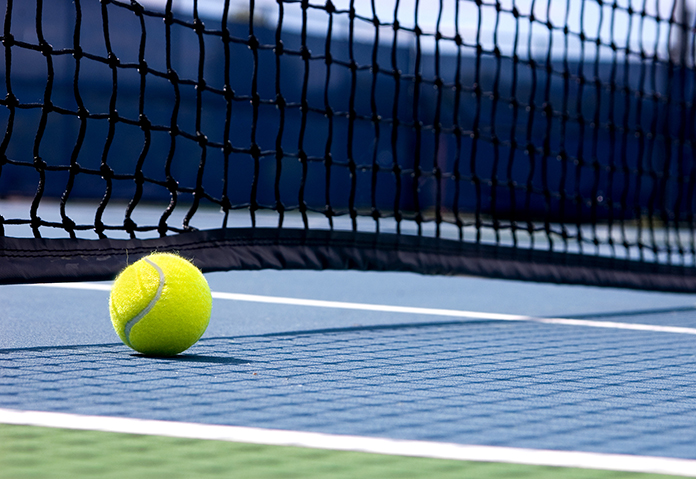 The Australian Open is a premier event in the global tennis calendar. As one of the most important world tennis tournaments, global tennis superstars and superfans alike flock to Melbourne for two weeks in January. 
With a record-breaking 839,000 attendees this year, it's no wonder that glass waste management was a major priority for a successful tournament!
As an Australian company that's led the way in glass recycling since 2002, BottleCycler's full-service glass management solutions provide game-changing outcomes for hospitality and event venues across Australia's east coast in efficient and cost-effective glass waste management. 
BottleCycler's partnership with the Australian Open aimed to resolve the large-scale pain point of glass waste generated by the hundreds of thousands of attendees over the 14 days of the tennis tournament. Effective solutions offered a seamless experience for every attendee, staff member and business involved – we took care of the glass so the focus could remain on the world-scale game at hand. 
Was BottleCycler successful in reducing glass waste during the Aus Open?
Not only were we successful in reducing glass waste during the Australian Open, but we delivered results that took even our own team by surprise!
Over the course of the two-week event, BottleCycler provided a whopping 19 machines, bringing in an additional 11 machines alongside the eight that operate permanently onsite.
We collected a total of 1,180 bins (nearly six times the volume generated in 2022). That's about 47,200 kgs of glass saved from landfill thanks to BottleCycler.
BottleCycler had machines stationed all across the event behind bars in a bid to ensure no glass was wasted. This convenient positioning enabled staff to efficiently collect empty bottles and crush them immediately onsite. With each machine reducing the glass's original volume by up to 80%, this dramatically impacted each venue's ability to maintain a high level of recycling amid consistent customer demands.
'Last year, we emptied 250 bins,' shared Kain Rastall, National Sales Manager for BottleCycler. 'We did four times that amount this year. The waste and facilities operations team from Melbourne Olympic Park were very, very happy with that volume.'
Unique solutions to unique challenges
With hundreds of thousands of patrons moving through the Australian Open grounds daily, the onsite hospitality teams were inevitably faced with enormous recycling challenges. The onsite staff were relieved to have the assistance of BottleCycler machines easily accessible to reduce manual handling and glass volume. 
Even with such an increase in machines, the BottleCycler team needed to be agile to respond to ongoing demand. 
'We had initially planned to do two collections a week of the bins,' said Kain. 'After the first collection, we were receiving phone calls letting us know the bins were full again. We're agile enough that we were able to get trucks down there the following morning, increasing our collections to meet this demand.'
By taking an individualised approach to the tournament's needs, we provided the Melbourne Olympic Park precinct team with the flexible and proactive support they needed to achieve smooth waste management in the midst of a complex logistical environment. 
The challenges of the Australian Open
The sheer amount of tennis matches and the strict nature of the event schedule brought up new challenges. The team worked closely with the Melbourne Olympic Park precinct, so BottleCycler could effectively navigate collection windows (including battling against late-running games!) and resolve logistical challenges. Glass waste was removed seamlessly from the venue despite the need to navigate the complex schedule of the Australian Open matches. 
We received positive feedback from the precinct's Waste and Facilities Operations Manager, who saw the difference BottleCycler's solutions offered to glass waste management in every bar and venue within the precinct.
'To fit into the event's schedules, we needed to navigate logistics around when we could pick up each of the bins. Often the trucks would turn up and the tennis would still be on – in one instance, the driver waited in the truck for three hours before he could finish the pick-up!' shared Kain. 'For us, that's part of the job. There's a lot that goes into the timing of the logistics, and every time we did a collection, I'd send the team the numbers, giving them immediate access to the kinds of volumes that were moving through.'
By working flexibly across the changing logistical needs of the Australian Open, as well as providing daily reports and updates from each collection, we equipped the Melbourne Olympic Park team with a transparent and informative view across volume, outputs and, ultimately, their cost-effective savings.
Better for your business. Better for your people. Better for the planet. 
The Australian Open is a rich opportunity for global tourists to witness the beauty of Australia for themselves. With the event's choice to put BottleCycler's full-service glass management and recycling solution to work, Melbourne Olympic Park was able to deliver an environmentally-friendly approach to mass levels of glass waste, resulting in:
48,600 kilograms of glass removed

332.91 tonnes of CO² saved

The equivalent of 7.2369 cars removed from the road

332.91 gigajoules of electricity saved

118,584 litres of water saved

0.0474 Olympic swimming pools' worth of water saved

116.64 meters³ of landfill space saved
Our innovative solutions provide convenient, efficient and simple glass management services for hospitality and event venues of all sizes. Get in touch today to learn how BottleCycler can be better for your business, better for your people and better for the planet. Support your staff and increase productivity with our industry-leading on-premise machines.