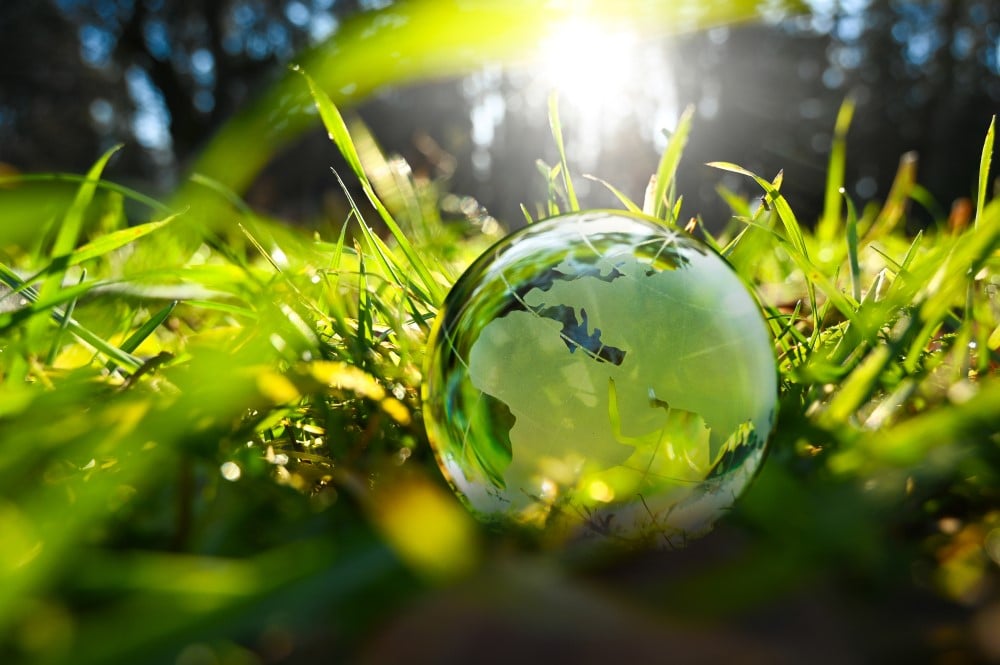 It's more important than ever for businesses to increase their sustainability and eco-consciousness. Hospitality venues are pivoting to incorporate better procedures, products and practices for the environment – as well as their brand. Here are nine ways to make your bar more sustainable.
Switch to solar
If possible, incorporate solar power to help reduce your carbon footprint. It is also a great way to reduce electricity bills, so it's a win-win. Including a solar battery will enable you to store solar power to be used after dark and during peak times. There are grants, rebates and incentives for solar installation.
Reduce or eliminate disposable, single-use items
Disposable straws and napkins are a great place to start. Remove straws altogether or switch to alternative materials such as paper. If you currently serve drinks with a cocktail napkin, consider replacing these with a reusable, branded coaster instead.
Upgrade your equipment
Ensure that all your equipment, such as fridges, freezers and dishwashers, are energy-efficient and appropriately sized to help minimise energy consumption.
BottleCycler's glass crushing machine is a must-have investment. Streamlined and quiet enough to position front-of-house, BottleCycler crushes used glass bottles, storing them safely and without risk of cross-contamination – that means 100% of the glass your bar consumes actually gets recycled.
Use eco-friendly cleaning products
A venue's cleanliness is a top priority. Opt for cleaning products that are eco-friendly and non-toxic to help protect our waterways from contamination (they also smell more pleasant). Shopping in bulk is a smart way to save money and reduce waste generated from constantly disposing of cleaning product packaging. Look for an Australian-owned and made offering for even more brownie points.
Use recycled toilet paper
Switch out regular toilet paper for a good quality recycled option. Who Gives A Crap delivers bulk quantities of 100% recycled toilet paper, with 50% of its profits being donated back to the community. Provide waste-paper baskets to collect used toilet paper wrappings and rolls for recycling.
Improve recycling processes
Take care to separate items into their appropriate recycling categories. Cross-contamination can ruin an entire batch of recyclable items and see them all end up in landfill.
BottleCycler takes the guesswork and time out of sorting glass recycling and avoids this contamination completely. We are a full-service company, managing waste removal, collecting the crushed glass and delivering it efficiently to the recycling plant.
Glass crushing is a highly efficient way of storing and collecting glass as it takes up considerably less volume than whole glass bottles. This translates to smaller, less frequent pick-up trucks and lower carbon emissions.
Support local businesses and create seasonal menus
Support local wineries, breweries and farmers and source your products from local providers. Think carefully about the food miles: less distance to travel means less energy consumed to obtain it.
Offer your patrons a seasonal menu, drawing from locally sourced produce to reduce your carbon footprint. Seasonal menus come with added advantages – they are an economically smart offering (it is expensive to import out-of-season produce), and regular patrons love the opportunity to try something new.
Reuse and repurpose
Create food and drink menus smartly to avoid food wastage. For example, if you're creating a cocktail with egg whites, add a menu item that requires only egg yolks. Likewise, consider other waste streams (e.g. food packaging like tins and cans) and come up with newfound ways to keep these items in use.
Promote your sustainable initiatives
Your patrons will be impressed with your sustainability efforts and feel incentivised to support and be loyal to your brand, so promote your sustainable initiatives with pride. BottleCycler tracks your carbon savings and recycling efforts in our easy-to-use portal, with ready-made templates for generating eye-catching social posts. Customers want to see your good work!
BottleCycler is passionate about helping hospitality increase sustainability. Apply for a FREE one-month BottleCycler trial and witness the eco and financial benefits first hand.