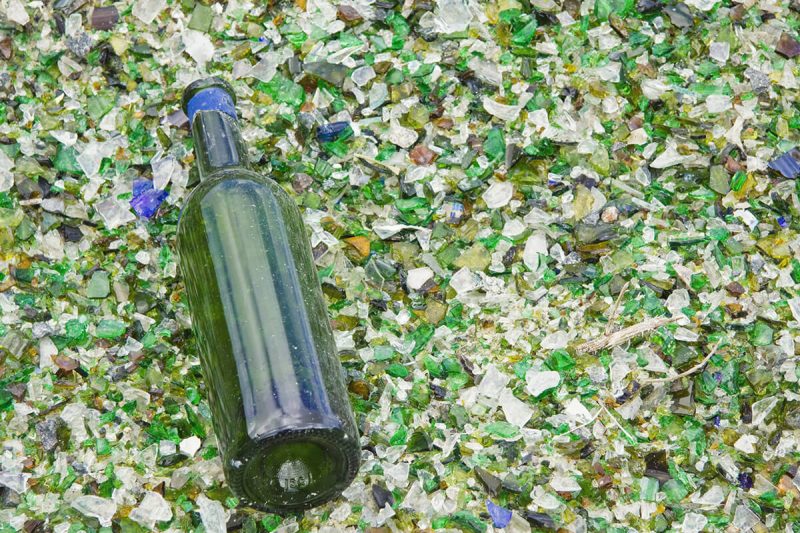 Glass: your business depends on it, but managing and disposing of it has been a logistical nightmare for many. Luckily, it doesn't have to anymore. Glass crushing machines are an economical, environmentally-friendly and efficient way of managing glass bottles at your venue. Learn about five key benefits of the BottleCycler below.
1. Quick and easy- keeping staff profitable
Time is money. BottleCycler helps streamline glass management and disposal, keeping staff on the floor rather than wasting precious time juggling empty glass bottles in the storeroom and garbage bins.
2. Noise reduction and space-saving
Glass crushing machines are discrete. In fact, BottleCycler glass crushing machines are the quietest in the market, meaning they can be kept front of house, amongst the action. The noise emitted is about the same decibels as a coffee grinder. Staff simply insert used bottles into the machine, keeping them behind the bar and serving customers. Customers are also saved from the unpleasant noise of rattling bottles being poured into bins as they share a drink with friends.
Venues using glass crushing machines are able to store five times more bottles than other businesses.
3. Workplace safety approved
As business owners, you understand the importance of ensuring office health and workplace safety conditions at all times. Bottle crushers remove the risks associated with carrying, lifting, sorting and disposing of glass bottles, such as injured backs, cuts and abrasions. Staff are no longer required to lift heavy bins or transport bottles to the main waste disposal during their shift.
4. Eco friendly, zero-waste and sustainable
BottleCycler glass crushers save up to 80% of glass from reaching landfill. With a glass crushing machine, you can rest easy knowing that your business is engaging in practices kinder to the planet.
Glass crushers reduce contamination, which is a major reason why much of the glass placed in recycling bins aren't actually able to be recycled. BottleCycler is on a zero-waste mission; we want to see that no glass ends up in landfill.
There are delightful knock-on benefits from crushing glass: a reduction in glass volume means fewer trucks, less petrol and carbon emissions. Not only will your conscience feel lighter, but customers appreciate it too. More than ever, customers are choosing to support eco-conscious businesses. So, wear your glass crushing machine as a badge of honour and enjoy the respect and loyalty of like-minded customers.
5. Full-service offering
Whether you're in hospitality, events, a body corporate or commercial space, it couldn't be easier to make a shift to glass crushing. BottleCycler provides a full service, so you can focus on building your business. Our offering includes everything from on-site maintenance and breakdown support to glass collection.
BottleCycler is passionate about helping businesses crush it! With a mission to help achieve greener, smarter and more successful businesses, we want you to try our glass crusher for free and experience the benefits first hand. Learn more and apply for your ONE MONTH FREE trial today.